The upper asian eyelid is featured by the partial or total absence of the ligaments linking the eyelid elevator muscle and the upper eyelid skin; these ligaments do form the upper double eyelid tarsal crease in non-asians when the eye is open, therefore asians have no such a crease or it is underdeveloped in depth or length, called as single eyelid or monolid eye.
READ ABOUT UPPER ASIAN BLEPHAROPLASTY
Dr. ALEJANDRO NOGUEIRA'S DIAGNOSES & TECHNIQUES FOR UPPER ASIAN BLEPHAROPLASTY
UPPER ASIAN BLEPHAROPLASTY QUOTE CALCULATOR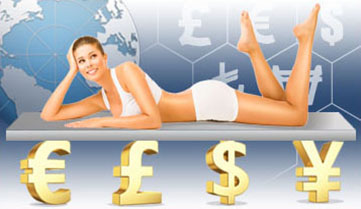 Choose body area and select your products purchase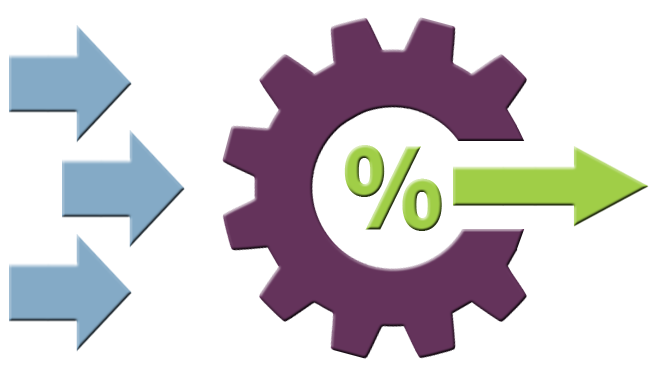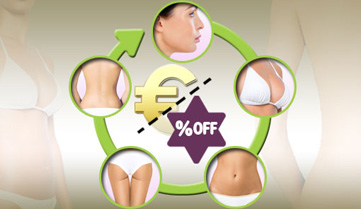 UPPER ASIAN BLEPHAROPLASTY COMBO SPECIALS PRICE DISCOUNTS
LOWCOSTMETIC'S GENERAL COMBO SPECIAL

By choosing and getting in the same surgical procedure more than only one any treatment (except Breast Implants Custom XL) you'll be granted a progressive per every additional treatment awesome 5% (2 treatments), 10% (3 treatments), 15% (4 treatments) and up to 20% (5 or more treatments) discount off the total quotation for such combo.
QUAD BLEPHAROPLASTY COMBO SPECIAL

By choosing either Upper blepharoplasty or Asian blepharoplasty treatment and getting in the same surgical procedure a Lower blepharoplasty treatment you'll be granted an awesome 20% discount off the total quotation for such combo.
DR. ALEJANDRO NOGUEIRA'S UPPER ASIAN BLEPHAROPLASTY TOP RATED CASES
Dr. Alejandro Nogueira's highest like-rating cases sorted according to LowCostmetic's website visitors opinions.
Dr. Alejandro Nogueira's best usefulness-rating cases sorted according to LowCostmetic's website visitors opinions.
Dr. Alejandro Nogueira's views-leading cases sorted according to LowCostmetic's visitors.
DR. ALEJANDRO NOGUEIRA'S UPPER ASIAN BLEPHAROPLASTY PATIENTS REVIEWS & OPINIONS
RealSelf is the world's largest social site and US leading online community about Cosmetic and Aesthetic Plastic Surgery.
WhatClinic is the leading European Cosmetic and Aesthetic Plastic Surgery clinics and doctors' verified reviews site.
TreatmentAbroad is the leading European website for patients seeking travelling abroad to find Cosmetic and Plastic Surgery clinics and doctors.
DR. ALEJANDRO NOGUEIRA'S UPPER ASIAN BLEPHAROPLASTY PHOTO GALLERY
DR. ALEJANDRO NOGUEIRA'S ANSWERS TO UPPER ASIAN BLEPHAROPLASTY PATIENTS QUESTIONS AND ASSESSMENT OF THEIR CASES
RealSelf is the world's largest social site and US leading online community about Cosmetic and Aesthetic Plastic Surgery.
Dr. Alejandro Nogueira is one of the leading RealSelf Top Doctors in the RealSelf community, which is a recognition awarded to less than 10% of doctors on RealSelf. This status is earned by achieving high patient satisfaction (as reported in RealSelf reviews), getting favourable feedback on their expert answers, and after investing significant time in Q&A and other doctor activity.
Dr. Alejandro Nogueira is one of the leading RealSelf Core Aesthetic Doctors in the RealSelf community, which is a recognition for their high level of medical training, certification, and practice in speciality areas associated with performing a variety of cosmetic procedures.
UPPER ASIAN BLEPHAROPLASTY FACTS & FIGURES
Concealed at the upper eyelid opening crease extended laterally within the main wrinkle, of excellent quality and invisible in practical terms.
The inner canthus, the nasal wall and eventually part of the lower eyelid if the epicanthus is corrected.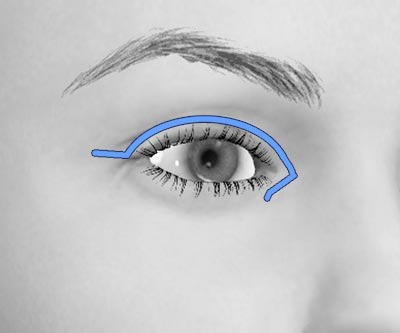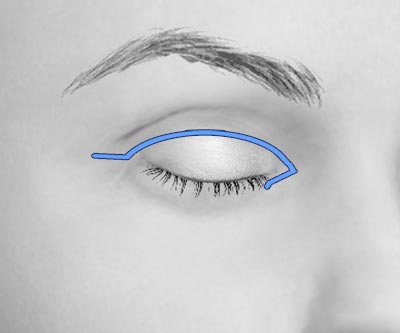 Complete preoperative check which may include blood tests (count, chemistry, coagulation, etc.), heart check, electrocardiogram, lungs check, spirometry, X-ray, airway examination, referral to suitable consultant specialists, etc.; the battery of tests is customized to every patient's medical background and treatment scheduled, following international standards in anesthesia safety.
Thorough preanesthesia assessment including in person consultation with the anesthetist, physical examination, advice, preparation, preoperative and postoperative instructions, etc.
Local anesthesia with mild sedation during approximately 1 hour; although this treatment is feasible under general anesthesia, the latter poses an unnecessary medical interventionism, an inconvenient hassle for the patient and unrewarding costs, being anyhow safe and medically acceptable, mostly if combined with other treatments necessarily requiring general anesthesia; local anesthesia with sedation offers the highest grade of safety, absolute comfort, technical control, surgical feasibility and allows full development of surgeon's creativity aiming to achieve the best aesthetic results.
High safety immediate post-surgical aftercare staying 1-2 quarters of an hour in the post-anesthesia care and recovery unit, where intensive surveillance and, should it be necessary, critical medical assistance is provided by intensive care specialist doctor on duty devoted only to post-operated patients and specialized nurses in a one-to-few staff/patients ratio, following the highest international standards of surgical and anesthetic management.
Outpatient management, patients leave the hospital immediately after finishing the surgical procedure without any kind of hospital admittance or ward room stay, in good condition after a brief lapse of minutes resting in the recovery area.
TIMETABLE WARNING: The scheduled time for the treatment, the duration of the surgery itself, the time spent in the recovery unit, the length of ward room stay and the exact moment of hospital discharge allowance are unpredictable, variable and dependant on multiple medical, organizational and logistic factors; we beg you patience and thank you for understanding how challenging is the surgical profession, the unexpected difficulties the physicians may encounter during their actions, the unpredictability of every treatment duration and patient performance and, ultimately, the absolute priority doctors take on providing the most optimal care to the case they are actually handling at every moment, being other duties and formality of a second in order relevance; yourself as patient would really wish and actually require the Medical Team have all their distraction exempt attention on you and only for you during the critical execution moments of the anesthesia, surgery and recovery stages of your own treatment, therefore and on behalf of other patients undergoing surgeries with our Medical Team on the same day than yours we are grateful for your comprehensive sympathy approach to any eventual delays to your time expectations.
Attendance in the hospital is required at least the day before surgery as minimum show up to meet the Medical Team, carry out the preoperative formalities and prepare the procedure; further anticipation is always recommended and welcome, furthermore a well in advance in person preliminary visit to the hospital performing on premise consultation with the Medical Team is always the best choice before moving forward with surgery booking.
Patients travelling less than 4 hours flight distance from us are required to a postoperative stay as minimum as minimum as the night of surgery plus another 1 additional night in a suitable accommodation not further than 1 hour travel time from the hospital, needless to say the nearest to the hospital the better; we recommend more distant patients should double their postoperative stay near our facilities; see our recommended nearby accommodation places here; longer than minima stay near us may be an option to consider.
Not being absolutely essential in this treatment thanks to its safety and minimal invasiveness, travelling in company of an espouse, partner, relative or friend as supportive companion is a very much advisable option; should you undergo your procedure alone we would require your stay in the very nearest accommodation available or alternatively you purchase extended hospital stay as additional successive nights by enquiring availability and pricing to the Sales Team.
The patient must keep a minimum accommodation, home seclusion and strict absolute immobility period of 4 days, during which it will refrain from staying or walking outdoors, driving, carrying out physical activities, lifting weights, sports, intercourse, household chores or any non intellectual activity other than those feasible with hands and forearms in a sitting position avoiding lifting the shoulders and never separating the arms and elbows from the chest or spinning the trunk; during this period the patient will be able to eat by own means any kind of food without restrictions; the patient should not remove the support garment applied after surgery or manipulate plasters unless is instructed so by the Medical Team; bed stay should be limited to sleeping hours and always raising the header to lift the head and trunk higher than the rest of the body, daytime is best spent in the living room on an armchair or couch conveniently entertained to keep the mind busy; during the early postoperative stage someone's support will be required to walk in and out of bed, toilet, kitchen, etc.; physiological needs and personal hygiene may require assistance; not acting so will doubtlessly pose a real risk affecting your safety, the treatment outcome, your health or eventually your life.
You'll need an absolutely essential work leave, do plan this issue in advance; minimum time off work for this treatment is 4 days for office works, 1 week in case of active works and 2 weeks for physical works; professions requiring a neat facial look may need longer time; it is of paramount importance respecting the recovery frames and the Medical Team's indications, since the outcome of your surgery and even your health do depend on that.
Social stigmata of the treatment may be impossible to hide an average of 2 weeks, barely concealed with make up another 2 weeks or longer and be considered between somehow evident to discreet or subtle an undetermined period of months up to one year or beyond; this includes massive swelling deforming the facial structures, extensive bruising pigmenting the face, temporary reduction or loss of mobility of facial muscles, reduction, loss or increase sensation disorders and pain on the face, contour irregularities, changes in skin coloration, unsightly scars and others; we strongly recommend patients to plan their social and private life based on realistic scenarios of recovery.
Sports are normally allowed in moderate grade after 2 weeks; heavy workouts may be commenced 3 weeks after surgery.
Average postsurgical pain is rated of 1 out of a 10 scale lasting for about 4 days, sourced mainly in the form of tensional eye or head ache; a strong cocktail of painkillers will be prescribed for its relief; eyelid closure inability during the sleeping hours may be a source of conjunctivitis and mild discomfort; artificial tears and eye occlusion patches may be prescribed for its relief.
Antibiotics will be prescribed to prevent any infection; stomach protector will be associated too.
All the cutaneous stitches are dissolvable (self-drop off, no removal required).
Postoperative wound care can be carried out at patient's home by means of daily showers and meticulous hygiene; uneventful cases need no plaster or office-based nursing.
Postoperative control and checkups are carried out by our Medical Team following long tested and successful protocols, either on premise or online, based on their expertise, know-how and every patient's individual evolution.
Do bear in mind the unlikely eventuality in which patients might be prompted or even urged to show up at our hospital to be examined in person or receive on premise physical attention from our Medical Team; do read about the available Medical Travel Shield insurance here should you wish to be covered in such a case.
Facial surgery patients suffer a high grade of mental distress and psychological suffering due to the long lasting, visible and exposed stigmata arising from the intervention on such delicate tissues as those manipulated in this treatment; we strongly recommend a thorough self-preparation to go through this procedure in the smoothest manner possible, minimizing avoidable and unnecessary emotional disorders or anxiety; do always seek the help of our Medical Team's advice and support, you'll be given realistic prognosis and the best postoperative assistance.
Worrying concerns may also arise from the long period necessary for results stabilization, which may be disappointingly uncertain during the first months, intermittently progressing back and forth quite a few months and incomplete up to one year or beyond; this might be a source of frustration or even a reason for repentance; do prepare yourself psychologically for the procedure, this is facial surgery and its sensitive tissues are affected by the procedure carried out, even minimally invasive ones; we beg you patience and understanding, sticking all time to our Medical Team's instructions in order to achieve the best of the outcomes.
A late surgical touch up or even a revision procedure is a very uncommon scenario but can never be totally ruled out due to the sometimes unpredictable behaviour of tissue healing; the costs of such remedial surgery would be fully charged to patient unless the procedure is covered by the revision surgery insurance indemnity protection policy; do read about the ISAPS Insurance here should you wish to be covered in such a case.
CONTACT US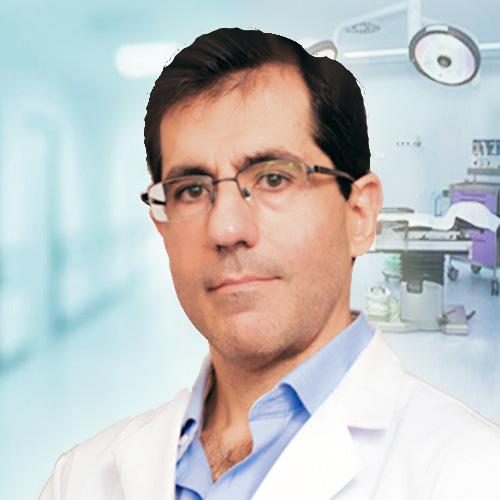 Online consultation with Dr. Alejandro Nogueira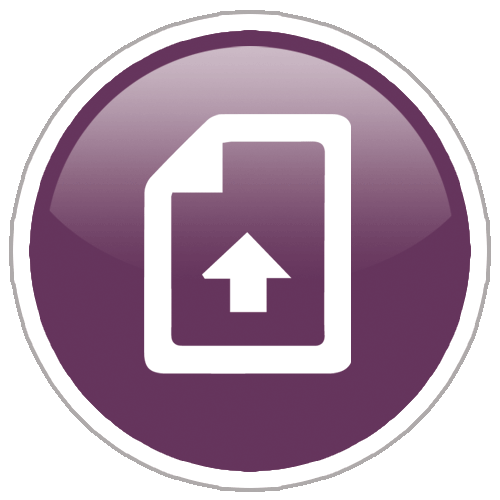 Use this web form to carry out your direct Online Consultation with Dr. Alejandro Nogueira, either regular or with priority, including images upload to deliver an accurate vision of your case and state.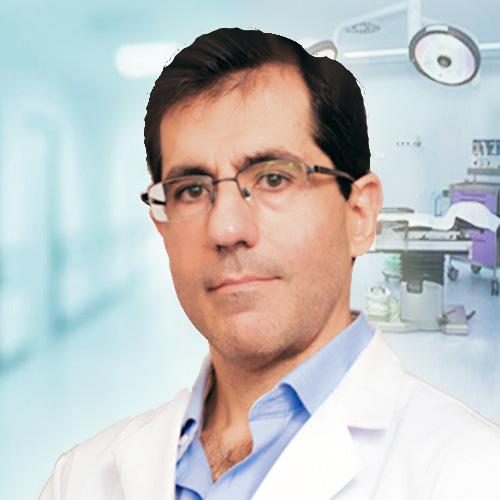 Surgery day booking with Dr. Alejandro Nogueira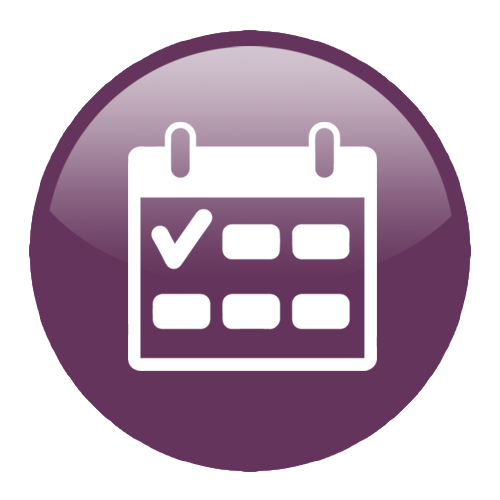 Use this web form to apply for a surgery day with Dr. Alejandro Nogueira.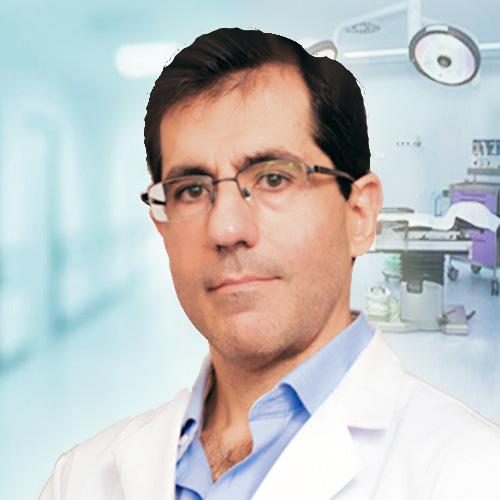 In person consultation with Dr. Alejandro Nogueira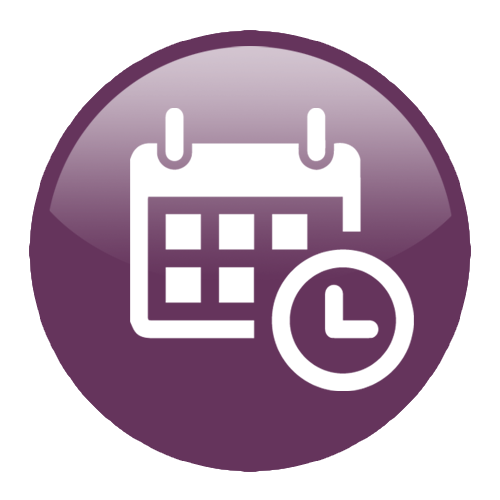 Use this web form to request an in person meeting with Dr. Alejandro Nogueira.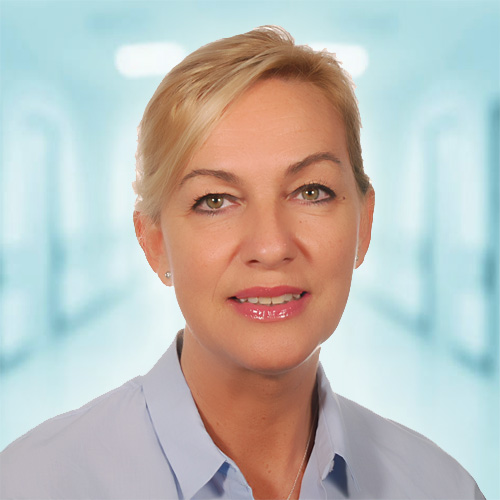 LowCostmetic's general customer support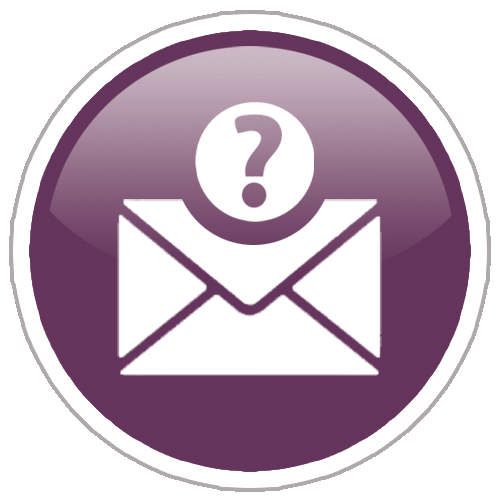 Use this web form to request any kind of non medical support not covered by other contact options.
from Spain
+34-900-838448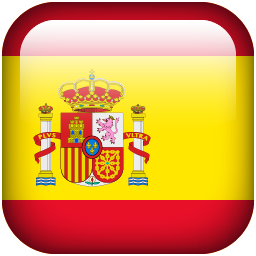 from United Kigdom
+44-0-800-0488400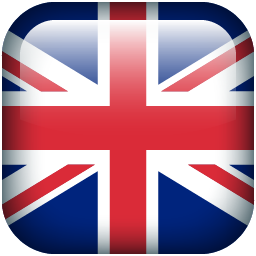 from United States
+1-844-4000840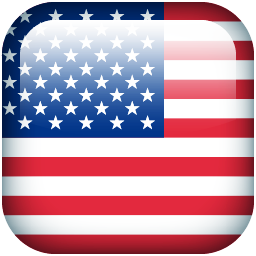 from Skype
user: lowcostmetic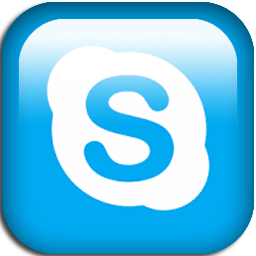 These phone lines get you in touch with our Sales Team and our Medical Team in order to obtain general information.
However, should you wish to perform your regular first-timer, check up or follow up consultation with Dr. Alejandro Nogueira or book your surgery day with LowCostmetic, we kindly invite you to use the right channels via the corresponding Consultation or Booking forms.
DISCLAIMER
All the prices and quotations visible on our website belong to or are calculated out of the reduced price list and do already enjoy by default a -20% discount from the standard price list for our treatments as compensating remuneration for the release and transfer of the intellectual property, the rights of image, the medical records and the personal data of our patients for scientific dissemination, medical teaching, public communication, commercial promotion, advertising marketing, commercial exploitation and disclosure in general, unless they express the opposite at their surgery day booking by opting for the standard prices.
READ MORE ABOUT BENEFITS OF THE COLLABORATIVE MODEL
Our prices are quotations valid for the majority of cases operated on; notwithstanding a few cases are non standard, atypical, requiring exceptional resources and, therefore, needing customized quote calculation; do seek the advice of our Medical and Sales Teams to find out whether your case lies within the standard protocol of management, which actually is the most likely scenario.
Standard quotations do cover the planned protocol of management, including preoperative consultation with the surgeon, preanesthesia examination, basic preoperative tests, surgeon, anesthetist and assistant fees, planned operating room, rental time, regular intraoperative surgical supplies (materials, drugs, etc.), agreed implants (breast, etc.), one recommended postoperative garment (brassiere, corset, etc.), 1 hour recovery unit stay, individual ward room, regular hospital supplies (materials, drugs, etc.) and postoperative office-based care.
Not included in standard quotations are, among others, non basic preoperative tests, pre and postoperative consultant referrals for assessment, additional garments, non hospital supplies (materials, drugs, etc.), postoperative tests and any kind of postoperative re-interventions, postoperative medical or surgical emergencies and costs exceeding the planned protocol of management like unplanned, unforeseeable and unavoidable extended surgical time rental of the operating room, extended hospital stay in standard ward or Intensive Care Unit (ICU) room and all the associated costs with any hospital-based assistance of complications, medicalized repatriation, hostelry accommodation, maintenance and travel costs; we do not take account of any costs not within the scheduled treatment pre and postoperative planned and agreed management.
We do not offer trip packages; the patient is bound to organize and pay for any trip, accommodation, food, transport, etc.
Prices do include the V.A.T.
Prices do not include any kind of travel or revision insurance; do read about the surgery insurances here should you wish to be covered in such a case.
Treatments are payable in Euros only; we do not accept other currencies as payment of the treatments.
Any currency conversion is not accurate and has indicative purposes only.
Combo Specials discounts are percentages of reduction applied on the retail price of the standard quotations for the treatments of the price list; these discounts are not applicable on non standard cases, customized quotations and charges not included in the standard quotations.
The treatment Breast implant custom XL is expressly excluded from any price reduction, discount and promotion, among them the Combo Specials.
Combo Specials are applied and calculated for each purchase of treatments to be performed simultaneously; Combo Specials are not allowed on treatments to be performed in different anesthetic procedures or different surgical episodes; any given purchase of treatments to be performed simultaneously may include more than one Combo Specials.
One given treatment cannot be affected by more than one discount, be it Combo Specials or other discounts; in the event of a conflict due to the coincidence of more than one discount affecting a given treatment, the discount that produces the greatest gross discount in favor of the patient calculated at the given treatment in conflict level will be applied.
The LowCostmetic's General Combo Special only applies to treatments other than those affected by treatment-specific Combo Specials at any given purchase of treatments to be performed simultaneously; for the calculation of the LowCostmetic's General Combo Special all the treatments affected by treatment-specific Combo Specials are considered a single treatment.
All images are genuine, trustworthy and real standard views of the "before" situation and the long term settled "after" actual results of Dr. Alejandro Nogueira's work, as well as true intraoperative surgical views and authentic technical or clinical scenarios depicting real practice hands-on cases belonging to Dr. Alejandro Nogueira's skills and expertise.
No other professional but Dr. Alejandro Nogueira himself as leading and executing surgeon has carried out the techniques, procedures and surgeries shown in the galleries.
No images were staged, digitally edited or modified in any way, except for cropping, adjusting and resizing to fit gallery format, removing identifiable elements and blanking with anonymity purposes.
The images of results, treatments, techniques and clinical situations are mere guidance examples aiming to help the patients in their decision-making process, providing an average overview of Dr. Alejandro Nogueira's work; no one of them can be considered as an obligation of any particular results nor a commitment for the application of any specific techniques, therefore you should not base your results expectations on them.
Every patient has to be assessed individually in order to establish a customized prognosis of results and design an individual surgical plan, being somehow unpredictable the real final outcome of any procedure as well the surgical gestures applied during the intervention, since they will depend on multiple particular, frequently unpredictable and sometimes uncontrollable factors.
Even when you feel that you look very similar to another patient in their images, your results will likely vary significantly, because you are a unique person and every individual has not only a completely unique physique, but also uniquely individualistic body healing capacities, scarring tendencies and recovery processes, some of which are unpredictable even in very healthy patients who rest adequately and do all the other right and prescribed things before and after their procedure.
Previous successful results of a physician do not guarantee future successful procedures and patient's satisfaction.
The images may display content that is graphic in nature showing explicit surgery, clinical events and that may depict partial or total nudity; if you find such material offensive or you are sensitive to it you should not use this feature and should exercise caution before accessing other explicit features of the website.
The images are appropriate for a mature-only audience; if you are under the age of 18 you should not view the content of this website.
This information is indicative only and does not represent an obligation with patients or a prediction of forthcoming events, since is based on statistical means for large groups of patients, with the variability that implies, and the biased experience of medical professionals.
Medicine and Surgery are not exact sciences, therefore it is not possible to foretell the most likely evolution neither establish the most suitable management for each individual case until the moment the physicians can preoperatively evaluate the patient and receive feedback about the postoperative.
One surgical process can't be fully predictable or be rigidly scheduled on a previous protocol, so the management plan may be modified at any time based on the requirements that could be considered as necessary or most suitable.
Healing is an imprecise and always unpredictable process due to the uniqueness nature of each patient; even with your physician prioritising post-op patient care excellence and scar minimisation techniques and treatments your evolution and results may be likely different to the information contained on this website, therefore your physician cannot guarantee any specific scenario and outcome commitment regarding your procedures.
Remember that all surgery is likely to produce lasting swelling and a lifetime permanent scar, which is likely to partially evolve over approximately 12 to 18 months or longer because this is an issue of unpredictable kind; some patients may be prone to permanent swelling and bad scarring.
Information on our website is not a substitute for a personalised, individual consultation that includes a physical examination, history taking, a discussion of the potential risks including potential common complications, pros and cons of various procedural options, and the likely outcome expectations of your surgical procedure. Only an in-person consultation and examination can help your physician to provide you with information about what you, personally, as a unique individual, can expect.
Dr. Alejandro Nogueira's opinions, indications, procedures, techniques and methods of diagnosis, treatment and management change frequently as new information is available due to scientific knowledge and state-of-the-art medical practice progress; we aim to keep information updated, but it is possible that some information may have been superseded and is in process of being added to our website, therefore it may not represent Dr. Alejandro Nogueira's most current methods or protocols.