Lowcostmetic's reduced price list for standard quotations and discounts on combined standard quotations based on a what-you-see-is-what-you-pay and all-in pricing policy
LOWCOSTMETIC'S QUOTE CALCULATOR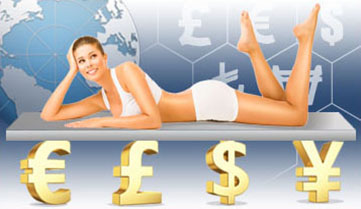 Choose body area and select your products purchase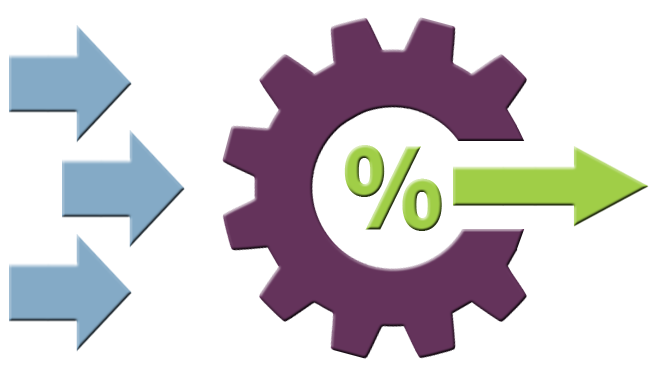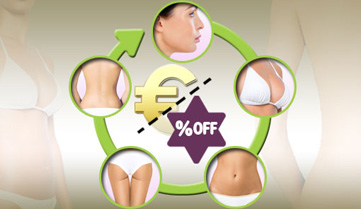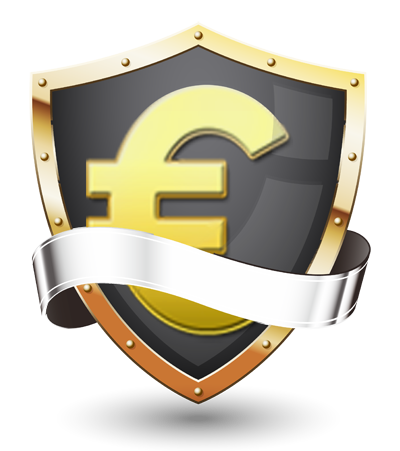 SURGERY SHIELD
You have chosen
treatment and now you can get it covered by a Cosmetic Plastic Surgery revision protection in case you need a finishing touch or a full reintervention within the Surgery Shield conditions; not taking any cover makes you bound to fully pay any reoperation.

READ MORE ABOUT SURGERY SHIELD
CONTACT US
DISCLAIMER
All the prices and quotations visible on our website belong to or are calculated out of the reduced price list and do already enjoy by default a -20% discount from the standard price list for our treatments as compensating remuneration for the release and transfer of the intellectual property, the rights of image, the medical records and the personal data of our patients for scientific dissemination, medical teaching, public communication, commercial promotion, advertising marketing, commercial exploitation and disclosure in general, unless they express the opposite at their surgery day booking by opting for the standard prices. READ MORE ABOUT BENEFITS OF THE COLLABORATIVE MODEL
Our prices are quotations valid for the majority of cases operated on; notwithstanding a few cases are non standard, atypical, requiring exceptional resources and, therefore, needing customized quote calculation; do seek the advice of our Medical and Sales Teams to find out whether your case lies within the standard protocol of management, which actually is the most likely scenario.
Standard quotations do cover the planned protocol of management, including preoperative consultation with the surgeon, preanesthesia examination, basic preoperative tests, surgeon, anesthetist and assistant fees, planned operating room, rental time, regular intraoperative surgical supplies (materials, drugs, etc.), agreed implants (breast, etc.), one recommended postoperative garment (brassiere, corset, etc.), 1 hour recovery unit stay, individual ward room, regular hospital supplies (materials, drugs, etc.) and postoperative office-based care.
Not included in standard quotations are, among others, non basic preoperative tests, pre and postoperative consultant referrals for assessment, additional garments, non hospital supplies (materials, drugs, etc.), postoperative tests and any kind of postoperative re-interventions, postoperative medical or surgical emergencies and costs exceeding the planned protocol of management like unplanned, unforeseeable and unavoidable extended surgical time rental of the operating room, extended hospital stay in standard ward or Intensive Care Unit (ICU) room and all the associated costs with any hospital-based assistance of complications, medicalized repatriation, hostelry accommodation, maintenance and travel costs; we do not take account of any costs not within the scheduled treatment pre and postoperative planned and agreed management.
We do not offer trip packages; the patient is bound to organize and pay for any trip, accommodation, food, transport, etc.
Prices do include the V.A.T.
Prices do not include any kind of travel or revision insurance; do read about the Surgery Shield for revision surgery here should you wish to be covered in such a case.
Treatments are payable in Euros only; we do not accept other currencies as payment of the treatments.
Any currency conversion is non accurate and has indicative purposes only.
Combo Specials discounts are percentages of reduction applied on the retail price of the standard quotations for the treatments of the price list; these discounts are not applicable on non standard cases, customized quotations and charges not included in the standard quotations.
The treatments Breast implants custom XL or Breast reconstruction autologous and the Surgery Shield for any body area treament is expressly excluded from any price reduction, discount and promotion, among them the Combo Specials.
Combo Specials are applied and calculated for each purchase of treatments to be performed simultaneously; Combo Specials are not allowed on treatments to be performed in different anesthetic procedures or different surgical episodes; any given purchase of treatments to be performed simultaneously may include more than one Combo Special.
One given treatment cannot be affected by more than one discount, be it Combo Specials or other discounts; in the event of a conflict due to the coincidence of more than one Combo Specials discount affecting a given treatment, the discount that produces the greatest gross discount in favor of the patient calculated at the given treatment in conflict level will be applied.
The lowcostmetic's General Combo Special only applies to treatments other than those affected by treatment-specific Combo Specials at any given purchase of treatments to be performed simultaneously; for the calculation of the lowcostmetic's General Combo Special all the treatments affected by treatment-specific Combo Specials are considered a single treatment.