REASONS TO CHOOSE LOWCOSTMETIC
Many patients wonder if our prices allow ensuring the highest quality in our treatments, surprised by the price differences in the market of Cosmetic and Aesthetic Plastic Surgery. To us safety, quality and reliability of our treatments are always the priority, ensuring the highest sanitary standards. Today this is possible without giving up offering competitive prices thanks to online business models on the Internet, Telemedicine and economies of scale only possible to market leaders.
Our operations are performed only in first class large private hospitals, fully equipped with modern operating rooms, intensive care unit (ICU), diagnostics laboratory and radiology, multidisciplinary medical teams (all medical specialities), 24 hours diagnostic, medical and surgical emergency services and any resources that may be necessary for our patients.
The implants and products used for our treatments are approved by National and European Health Administrations, include the manufacturer's warranty and are top quality.
All our patients are always operated by the same Plastic Surgeon making the first consultation with the patient, who will inform you personally of all the details of your treatment.
Particularized information about your treatment can only be offered when the Plastic Surgeon has known your wishes and studied your anatomy, which is done by means of Online Consultation and In Person Consultation.
Many cosmetic problems can be treated with various alternative methods and techniques, each option will have advantages and disadvantages that should be considered by you with the advice, supervision and approval of the Plastic Surgeon, who will be responsible for providing all the details required for your best and most suitable decision.
The final quotation cannot be calculated and guaranteed until the most appropriate treatment for your needs has not been determined by the Plastic Surgeon.
All our patients undergo a rigorous health care and assistance quality control for treatments to be safely performed.
A thorough check is performed preoperatively designed to suit each patient according to the criteria of the A.S.A. (American Society of Anesthesiology), which may consist of blood count, coagulation, chemistry, electrocardiogram, X-ray, ultrasound, thyroid, liver, kidney, lungs, etc.
In the preanesthesia examination patients are checked personally by the Anesthetist who will perform the treatment personally, who will be able to discuss the details of anesthesia (mode, duration, safety, etc.).
Your Anesthetist will stay by the patient throughout the entire duration of the surgical procedure without leaving the operating room or other simultaneous activities. Likewise, the Anesthetist will handle the post-anesthetic recovery and any subsequent need.
Your Plastic Surgeon will attend any pre and postoperative incidence with our entire team, being the staff on duty and reachable for patients.
Patients have a 24/7/365 dual system of urgent postoperative medical attention, phone and online, as well as in person to which they can turn to if necessary.
Personalized postoperative check ups and follow up are performed, based on the type of treatment, its evolution and the needs of each patient, until the case receives the final discharge.
We offer a down payment-free zero risk policy to our patients, by means of which you can request a firmly committed treatment date without any obligation of previous deposit of funds; this allows you to book your surgery and travel to us before moving forward any payment, which will not be required until you are fully satisfied with the facilities and confident in the Plastic Surgeon.
You'll be provided direct assessment with the Plastic Surgeon who will operate on you by means of free or charge Online Consultation and In Person Consultation prior to your surgery day, as well as free of charge preanesthesia examination with the Anesthetist who will take care of you during your treatment.
With us you'll enjoy full customer support from the Sales Team and assistance from our Medical Team in excellent English language; no translator will take part in your communications with your Plastic Surgeon and your Anesthetist, all communications with be direct and in fluent English.
Transparency is a must in our information policy to patients, that's why you can have full access online to the curriculum vitae, official memberships and medical credentials of our physicians, as well as real patients' verified opinions and reviews.
At your arrival to our facilities you'll meet your Plastic Surgeon without any time limitations, with whom you can discuss all your concerns, address any questions and in reciprocity he'll provide full explanations about your treatment and all the involved details; you'll never be medically assessed, informed and intervened by any assistant or second level staff.
Once you show up at our facilities you may request a comprehensive visit to the hospital guided by a member of our staff, still for free and with no obligations from your side; areas you may have interest visiting are the operating rooms, intensive care unit (ICU), ward rooms, medical and nursing offices, laboratory, radiological area, surgical sterilization unit, emergency area and any other departments that might be involved in your treatment.
You will be bound to pay for your treatment only once you have agreed your treatment with the Plastic Surgeon in charge of your case, you've approved the facilities for your surgery and you feel absolutely convinced you are taking the best and right decision for your interests.
LOWCOSTMETIC'S PRICE LIST FOR STANDARD QUOTATIONS & COMBO SPECIALS PRICE DISCOUNTS
LOWCOSTMETIC'S FACILITIES

LowCostmetic Plastic Surgery Clinic activities and patients's assistances are built into one of the most prestigious, luxurious and exclusive private hospitals in Europe, Hospital Nisa Pardo de Aravaca, part of the Nisa network of hospitals within the group Vithas, a major healthcare provider in Spain.
It is located in a very high class, extremely safe and quiet district in Madrid, far from the hassle and risks of city downtown, not far from the international airport and surrounded walking distance by all the convenient amenities and services (hotels, pharmacies, supermarkets, restaurants, shops, public transport, etc.).
The hospital is reputed as regular healthcare provider for Spanish and international celebrities, artists, professional sportsmen, wealthy businessmen and professionals, aristocracy members and residents from the middle, high and very high class districts and towns surrounding the hospital; it is a medical institution subject of regular appearance in the news and social media due to the relevant patients frequently received.
Remarkable among its facilities we should mention its 104 private, individual and luxurious inpatient stay bedrooms equipped with WiFi, 30 consulting rooms, 12 operating rooms, anesthesia recovery unit, adults ICU (intensive care unit), pediatric and neonatal ICU, radiology, laboratory, pharmacy, pathology, emergency department and all the services of a general multi-speciality hospital; there is a cantine and a large parking inside the precinct.
Medical and surgical specialities practicing in the hospital are, among other, Allergology, Anesthesia and Reanimation, Angiology and Vascular Surgery, Cardiology, Cardiovascular Surgery, Dentistry and Orthodontics, Dermatology and Venereology, Diagnostic Imaging Radiology (X-ray, mammography, ultrasound, CT-Scan, MRI, angiography, etc.), Digestive, Endocrinology and Nutrition, Family Medicine, General and Digestive Surgery, Geriatrics, Gynecology and Obstetrics, Hematology and Hemotherapy, Internal Medicine, Interventional Radiology, Maxillofacial Surgery, Midwifery, Neurology, Neurophysiology, Neuropsychology, Neurosurgery, Nutrition and Dietetics, Ophthalmology, Otorhinolaryngology (ENT), Pediatric Surgery, Pediatrics, Plastic and Reconstructive Surgery, Psychology, Pulmonology (Pneumology), Rehabilitation and Physiotherapy, Thoracic Surgery, Traumatology and Orthopaedic Surgery, Urology, etc.; there are also some Special Units like Alternative Medicine, Andrology and Sexual Health, Celiac Disease, Chronic Fatigue, Cognitive Impairment, Exercise Physiology, Genetics Laboratory, Nursing Consultation, Nutrition, Pain Treatment, Pediatric Telemedicine, Personalized Medicine and Genetics, Sexology Unit, Sports Medicine, Traveler's Check, etc.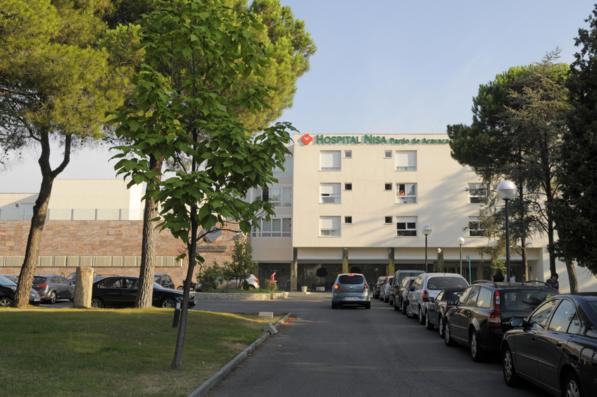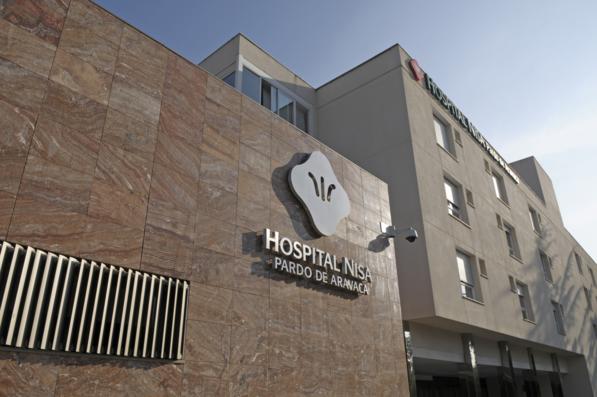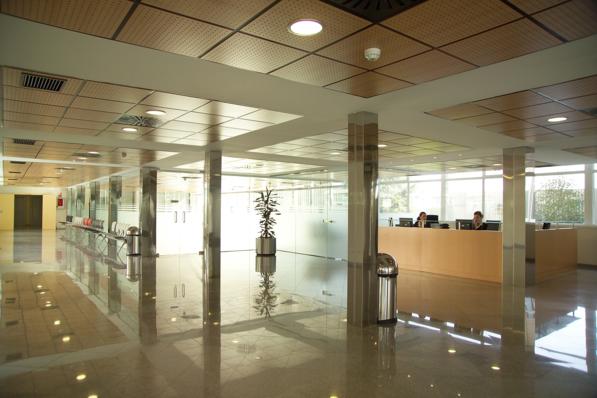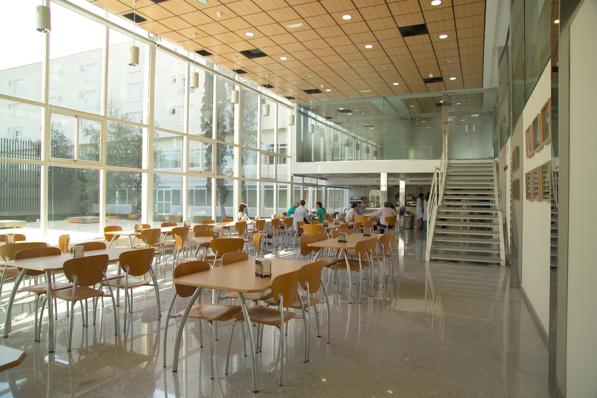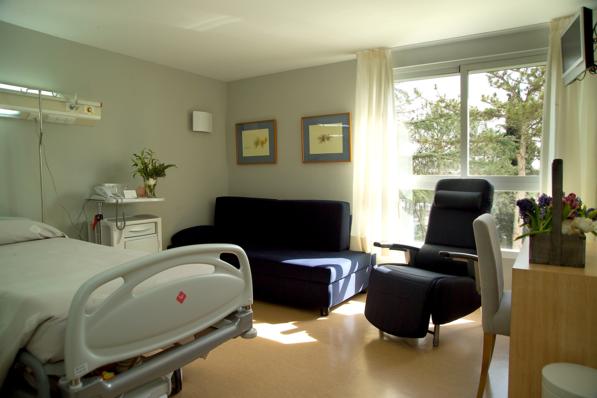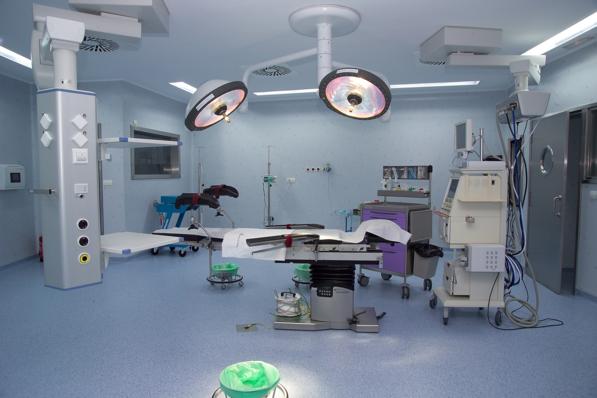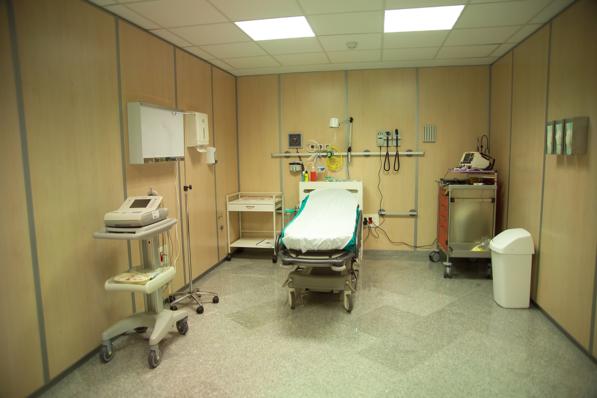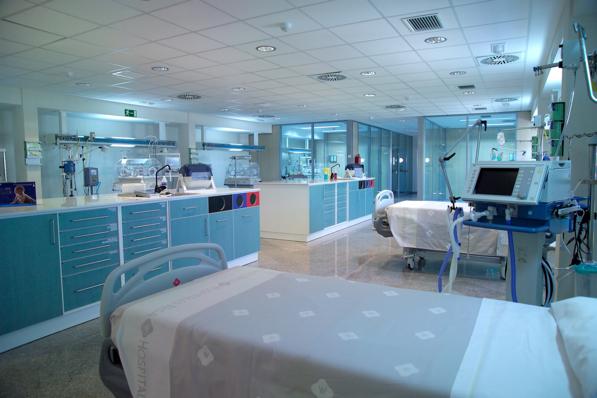 Hospital Nisa Pardo de Aravaca | Calle (Street) La Salle, No. 12; Madrid (Aravaca District, North-West of the city)


Driving your own car, using taxi or driven in a private hire car you can access the hospital via National Road Highway VI (Carretera de La Coruña), either direction leaving or entering Madrid, and take exit turn No. 10, which takes you direct to the hospital as short as 50 metres ahead of leaving it.

You can reach to us in public transport from Madrid's international airport (Adolfo Suárez Madrid–Barajas Airport; IATA: MAD), main train stations (Atocha, Chamartín), long haul bus stations, city downtown and other locations by means of public bus line number 161 (municipality's EMT company, blue ones), asking the driver to stop at Hospital Nisa Pardo de Aravaca (there exists a specific stop at hospital's gate named as "La Salle-Blanca de Castilla" with code No. 3467); this bus line departs every 10-20 minutes from Moncloa interchange transport node underground station; reaching to Moncloa station ("intercambiador de Moncloa") can be easily achieved by subway ("metro") or other means; once inside the Moncloa interchange station do find the bus island ("isla") No. 3, your bus departs from platform ("dársena") No. 31 (stop code No. 5596); public transport in Madrid city is safe, clean, punctual and inexpensive; tickets can be purchased at the ATMs available at every interchange station, main bus or train station and at the airport (English language user's interface is available at the screens).

Travel times are approximately 20-30 minutes by car and 50-70 minutes in public transport.
Travel cost is approximately 30-40 € by car and 5-10 € in public transport.
Attendance in the hospital is required at least the day before surgery as minimum show up to meet the Medical Team, carry out the preoperative formalities and prepare the procedure; further anticipation is always recommended and welcome, furthermore a well in advance in person preliminary visit to the hospital performing on premise consultation with the Medical Team is always the best choice before moving forward with surgery booking.
Patients are required to stay as minimum the night of surgery and few additional nights (see the Facts & Figures section at your treatment) in a suitable accommodation not further than 1 hour travel time from the hospital, needless to say the nearest to the hospital the better; longer than minima stay near us may be an option to consider.
Not being absolutely essential in some treatments thanks to their safety and minimal invasiveness, travelling in company of an espouse, partner, relative or friend as supportive companion is a very much advisable option or even a mandatory requirement in a few treatments or cases according to physicians' criterion; should you undergo your procedure alone we would require your stay in the very nearest accommodation available walking distance from the hospital: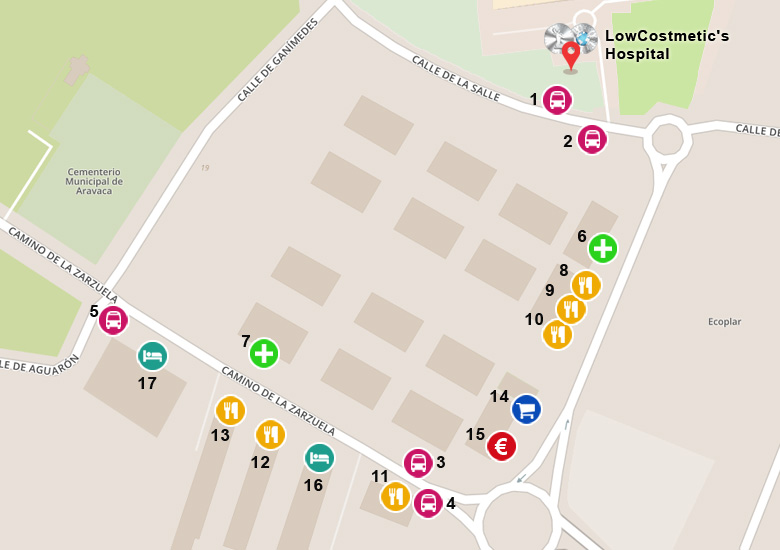 GENERAL INSTRUCTIONS FOR YOUR SURGERY
Read attentively these instructions, they are of paramount importance since your treatment logistics, safety, success and your health will depend on how you comply with them and with any particular advice given.
These instructions do apply the period commencing 2 weeks before surgery and follow 2-4 weeks afterwards (see the Facts & Figures section at your treatment).
You should not consume aspirin (acetylsalicylic acid and derivatives), anti-inflammatory drugs, vasodilators and as a general rule any medication or active substances (drug therapy, naturopathic, homeopathic, supplements, vitamins, herbal, home remedies, etc.) not authorized by the Medical Team in charge of your surgery; if you have doubts send an Online Consultation.
The patient should inform the Medical Team by means of an Online Consultation about any health problem, medical care or treatment received during this period.
In case of any issues, doubts or conflicts do first ask the Medical Team by means of an Online Consultation and then act as you have been medically advised, do not do it the other way round, do not indiscriminately consume medication prescribed by physicians other than those from the Medical Team responsible for your surgery or treat yourself at your own risk.
Try not to think obsessively on your treatment, do not spend time reading medical websites in an addictive manner, stay distant from your surgical fears and mind yourself busy with moderate entertainment, friends and family.
Perform a healthy, abundant and varied nutrition, do not diet or follow specific nutrition.
If you smoke you should not discontinue or reduce consumption of tobacco, because withdrawal reaction symptoms of smoking are highly detrimental and because the effects on tissues do last many years after quitting, doing so would be a useless and harmful decision.
Alcohol is not absolutely prohibited if the consumption is slight, however you must not drink in excess or become drunk.
Keep a regular sleep habit and rest sufficiently, do not party at night or carry out extreme activities that may pose a risk of injuries or intoxication.
If you use some type of psychotropic drug, paramedic drug or have some kind of addiction you should inform the Medical Team assigned to your surgery by means of an Online Consultation so that they can properly take care of your health.
If you have forgotten to provide any details of your medical background (illnesses, operations, medications, drugs, etc.) you must promptly inform the Medical Team assigned to your surgery using an Online Consultation.
You must keep a strict preoperative fasting period (nil by mouth) without eating solids, or drinking beverages or liquids, not eating eat gum any other solid or liquid candy, as a general rule from 00:00 on the day of your operation, and always for at least 6 hours before the scheduled surgery time unless you are instructed otherwise by your Medical Team.
Do take the postsurgical medication and follow the instructions provided by your Medical Team; do refrain from consuming medication, receiving treatment or take actions if they have not been prescribed by the Medical Team in charge of your surgery.
Do immediately notify the Medical Team assigned to your surgery of any doubt, concern, issue, incident or suspicious signs and symptoms that may affect you in the postsurgical period via an Online Consultation.
We are not a travel agency but a clinic highly specialized in providing world class medical services in Cosmetic and Aesthetic Plastic Surgery, therefore we don't provide travel advice, support or organization which, otherwise, would significantly increase the financial burden of your treatments due to eventual intermediation fees; you are bound to organize, book and purchase all the details of the trip for yourself and your supportive companion, like long haul transport tickets (flight, train, bus, etc.), eventually car rental and planning of the routes, local connection transport (bus, metro, train, taxi, private hire car, etc), accommodation and any other.
You may need a visa from the immigration authorities to enter the country and the Schenguen area; seek the advice of the consular administration in order to find out the formalities required; keep in mind the visa process may take weeks and experience delays, do apply for your visa with sufficient anticipation to guarantee you'll obtain it on time for your surgical day; you are sole responsible of being granted border entrance permit and prevent cancellation of your treatment due to this reason, which would entail a penalty fee.
Do bring cash or valid payment method for your expenses, like local transport, food, hotel, pharmacy medication and plasters, etc.; keep in mind most credit and debit cards have total, monthly and daily limitations, especially if used abroad, do get in touch with your bank in order to raise the limits up to suitable amounts.
Bring with you a device (smartphone, tablet, laptop) with full access to Internet and operative email account, web browsing, phone and camera, so that you can be in touch with the Medical Team; keep in mind SIM cards and data plans may be disabled or involve high costs if you live outside the European Union, make yourself sure you can send and receive voice, data, email, images and file transfer communications out and inbound your device.
You don't need to bring any special clothing, brassieres, compression garments or accessories to the day of your surgery, you'll be provided in all necessary during your hospital stay.
It is absolutely required you bring with you exactly the same Passport (non resident foreigner) / NIE (foreigner resident in Spain) / DNI (Spanish nationality) / National ID Card (EU nationality) and with the same No you uploaded during the surgery day booking process, currently valid and its expiry date be beyond your surgical day, otherwise your operation would be irremediably cancelled and penalties applied without refund; in case you change, lose or renew it before your surgical day you'll have to notice us and send us a new scanned identity page copy via the Customer Support form.
Keep strict bed and armchair rest and do not carry out any professional, work, sportive, sexual, leisure, touristic, sight-seeing or non authorized activities in the postsurgical period as long as the convalescence period instructed by your Medical Team (see the Facts & Figures section at your treatment); you must focus on the medical instructions only and devote to your recovery as a sole priority.
You should stay near the hospital and in constant company of an adult responsible for your care according to the protocol instructed by the Medical Team (see the Facts & Figures section at your treatment).
TREATMENT BOOKING & PAYMENT PROTOCOL
You are not allowed to book your surgery day unless the Plastic Surgeon has assessed, diagnosed and proposed suitable treatment for your case, either by means of Online Consultation or In Person Consultation.
There is no obligation of deposit down payment to obtain your surgery day firm booking; you may pay timely in advance by means of bank transfer or alternatively pay in cash at your arrival to our facilities.
However, 100% of the price for your treatment must be paid before the surgery day deadline, otherwise you'd be cancelled and penalties applied without refund.
Failure to attend the booked treatments and appointments without a major and proven justified reason or incurring into cancellation cause entails a penalty fee of 10% price increase for all future bookings of any treatments and the requirement of full upfront payment prior to grant a confirmed surgical day.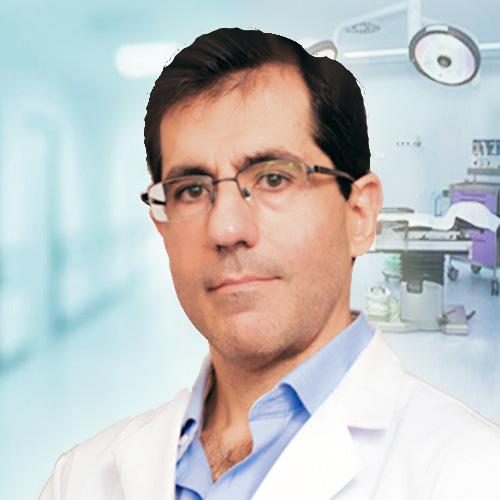 Surgery day booking with Dr. Alejandro Nogueira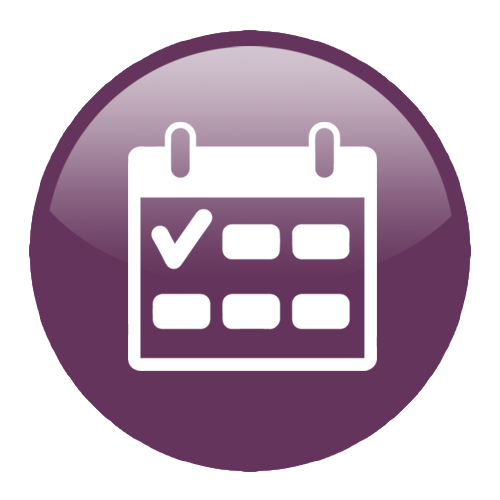 SURGERY INSURANCES
We strongly recommend you travel and get surgery well covered by insurance policies specifically designed to prevent unexpected costs against any issues of medical travellers which might carry unwanted charges. They are highly reliable insurance products that may ease your worries of getting surgery or travelling to us; taking them out and enjoying their cover may add a plus of confidence to your experience and avoid financial burdens.

Covers a long list of unlikely but possible events and mishaps during your surgical trip back and forth; see how it works and how to purchase it here.
You can take it out directly at the insurer's website form.

Covering a massive list of situations requiring remedial surgery or touch ups and the correction of complications which might arise from any kind of surgery; see how it works and how to purchase it here.
You'll have opportunity to take it out once you are working through the surgery day booking process.
CONTACT THE SALES TEAM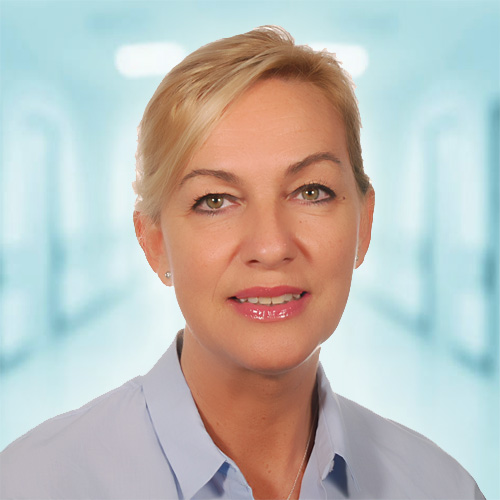 LowCostmetic's general customer support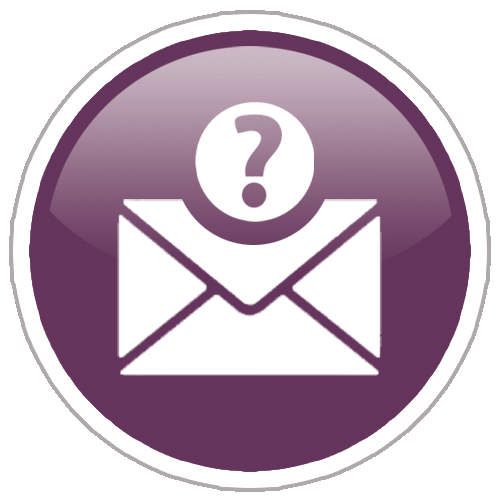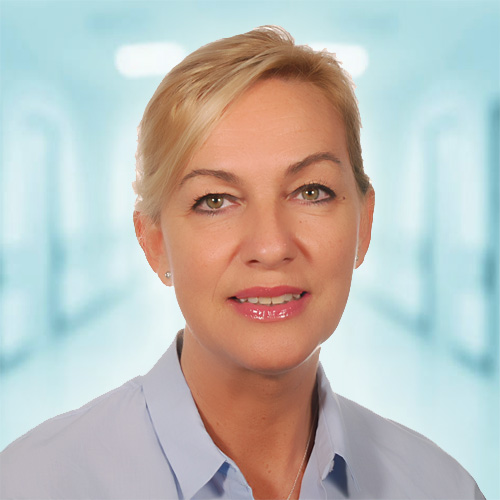 Telephone contact with LowCostmetic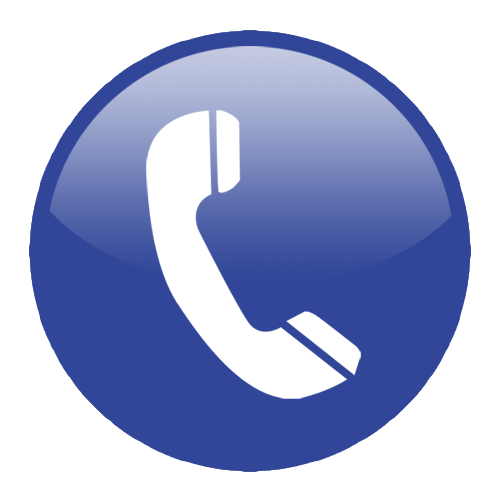 DISCLAIMER
Our prices are quotations valid for the majority of cases operated on; notwithstanding a few cases are non standard, atypical, requiring exceptional resources and, therefore, needing customized quote calculation; do seek the advice of our Medical and Sales Teams to find out whether your case lies within the standard protocol of management, which actually is the most likely scenario.
Standard quotations do cover the planned protocol of management, including preoperative consultation with the surgeon, preanesthesia examination, basic preoperative tests, surgeon, anesthetist and assistant fees, planned operating room, rental time, regular intraoperative surgical supplies (materials, drugs, etc.), agreed implants (breast, etc.), one recommended postoperative garment (brassiere, corset, etc.), 1 hour recovery unit stay, individual ward room, regular hospital supplies (materials, drugs, etc.) and postoperative office-based care.
Not included in standard quotations are, among others, non basic preoperative tests, pre and postoperative consultant referrals for assessment, additional garments, non hospital supplies (materials, drugs, etc.), postoperative tests and any kind of postoperative re-interventions, postoperative medical or surgical emergencies and costs exceeding the planned protocol of management like unplanned, unforeseeable and unavoidable extended surgical time rental of the operating room, extended hospital stay in standard ward or Intensive Care Unit (ICU) room and all the associated costs with any hospital-based assistance of complications, medicalized repatriation, hostelry accommodation, maintenance and travel costs; we do not take account of any costs not within the scheduled treatment pre and postoperative planned and agreed management.
We do not offer trip packages; the patient is bound to organize and pay for any trip, accommodation, food, transport, etc.
Prices do include the V.A.T.
Prices do not include any kind of travel or revision insurance; do read about the surgery insurances here should you wish to be covered in such a case.
Treatments are payable in Euros only; we do not accept other currencies as payment of the treatments.
Any currency conversion is not accurate and has indicative purposes only.
Combo Specials discounts are percentages of reduction applied on the retail price of the standard quotations for the treatments of the price list; these discounts are not applicable on non standard cases, customized quotations and charges not included in the standard quotations.
The treatment Breast implant custom XL is expressly excluded from any price reduction, discount and promotion, among them the Combo Specials.
Combo Specials are applied and calculated for each purchase of treatments to be performed simultaneously; Combo Specials are not allowed on treatments to be performed in different anesthetic procedures or different surgical episodes; any given purchase of treatments to be performed simultaneously may include more than one Combo Specials.
One given treatment cannot be affected by more than one discount, be it Combo Specials or other discounts; in the event of a conflict due to the coincidence of more than one discount affecting a given treatment, the discount that produces the greatest gross discount in favor of the patient calculated at the given treatment in conflict level will be applied.
The LowCostmetic's General Combo Special only applies to treatments other than those affected by treatment-specific Combo Specials at any given purchase of treatments to be performed simultaneously; for the calculation of the LowCostmetic's General Combo Special all the treatments affected by treatment-specific Combo Specials are considered a single treatment.
This information is indicative only and does not represent an obligation with patients or a prediction of forthcoming events, since is based on statistical means for large groups of patients, with the variability that implies, and the biased experience of medical professionals.
Medicine and Surgery are not exact sciences, therefore it is not possible to foretell the most likely evolution neither establish the most suitable management for each individual case until the moment the physicians can preoperatively evaluate the patient and receive feedback about the postoperative.
One surgical process can't be fully predictable or be rigidly scheduled on a previous protocol, so the management plan may be modified at any time based on the requirements that could be considered as necessary or most suitable.
Healing is an imprecise and always unpredictable process due to the uniqueness nature of each patient; even with your physician prioritising post-op patient care excellence and scar minimisation techniques and treatments your evolution and results may be likely different to the information contained on this website, therefore your physician cannot guarantee any specific scenario and outcome commitment regarding your procedures.
Remember that all surgery is likely to produce lasting swelling and a lifetime permanent scar, which is likely to partially evolve over approximately 12 to 18 months or longer because this is an issue of unpredictable kind; some patients may be prone to permanent swelling and bad scarring.
Information on our website is not a substitute for a personalised, individual consultation that includes a physical examination, history taking, a discussion of the potential risks including potential common complications, pros and cons of various procedural options, and the likely outcome expectations of your surgical procedure. Only an in-person consultation and examination can help your physician to provide you with information about what you, personally, as a unique individual, can expect.
Dr. Alejandro Nogueira's opinions, indications, procedures, techniques and methods of diagnosis, treatment and management change frequently as new information is available due to scientific knowledge and state-of-the-art medical practice progress; we aim to keep information updated, but it is possible that some information may have been superseded and is in process of being added to our website, therefore it may not represent Dr. Alejandro Nogueira's most current methods or protocols.
We don't sell insurance products, we are not insurance broker and we are not insurance company; we only perform an informative intermediation between the original sources from the insurer and the patient.
Medical Travel Shield and ISAPS Insurance are provided by Sure Insurance Services Ltd, a London based insurance company, authorised and regulated by the Financial Conduct Authority, FRN 402061, developing bespoke insurance products in partnership with their underwriters and brokers in order to deliver solutions to consumers where they need them the most.
Medical Travel Shield is an insurance product taken out directly by the patient with the insurance provider without our contractual intermediation and without surgeon's contractual intermediation; the patient is free to apply directly to the insurance provider and take out the cover without our formalities management of the process.
ISAPS Insurance is an insurance product that can be taken out directly by the surgeon with the insurance provider, as additional service on patient's request for every individual case operated and with individualized levels of indemnity, without our contractual intermediation and without patient's contractual intermediation; the patient is free to request from us the formalities management and the financial intermediation to request the surgeon to carry out the process to apply to the insurance provider and take out the cover for the scheduled procedure with the chosen level of indemnity by means of the corresponding premium settlement.